THE ALFIYO || SMALL SIDED SOCCER GOAL || 4X6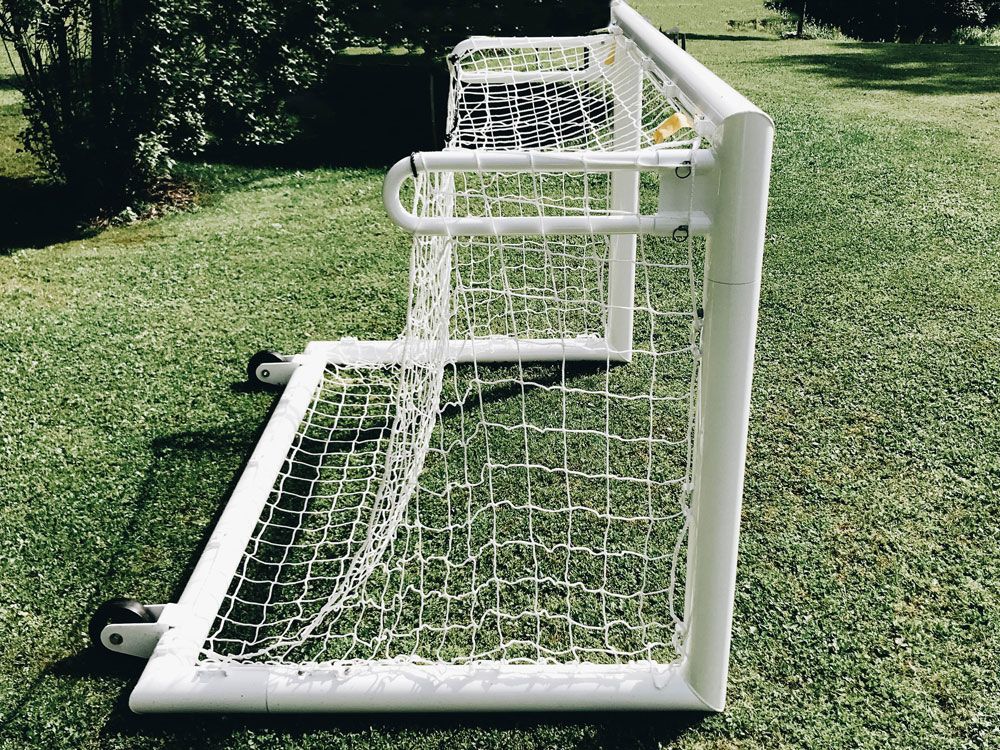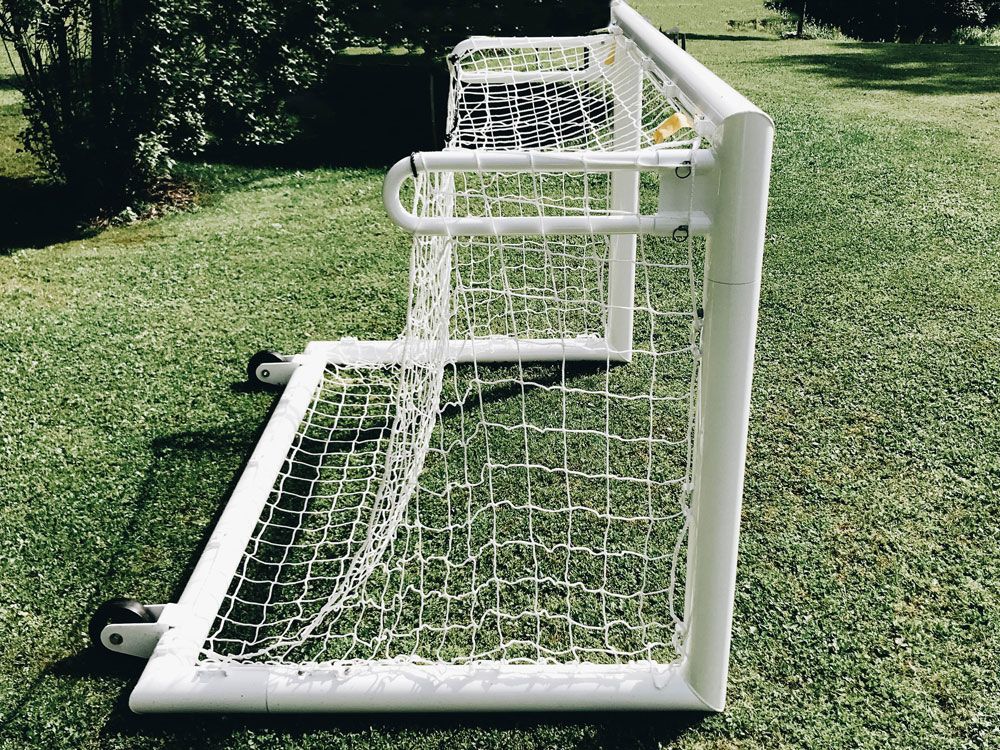 THE ALFIYO || SMALL SIDED SOCCER GOAL || 4X6
WE USE 100% OF OUR PROFITS TO BUILD SCHOOLS IN DEVELOPING COUNTRIES. ALL CROSSBAR SOCCER GOALS ARE NAMED AFTER YOUNG ASPIRING SOCCER PLAYERS FROM TUMAINI, KENYA
SPECS & DETAILS
Dimensions: 4'H x 6'W
Type: Round Face
Material: All-Aluminum. 4" round frame. 1" rear net stays.
Finish: Powder coated white posts with enhanced resistance to UV and fade
Standards: Exceeds ASTM F2950-14 Standard Safety Test and ASTM F1938-98 Standard Guide for Safer Moveable Soccer Goals.
FEATURES
External wheels

All-surface friendly

Extruded aluminum frame that makes the soccer goal lightweight and easily portable

3mm HTPP braided, knotless netting with square mesh

Aluminum net clips welded to posts - guaranteed for life - to eliminate hassle with clips and accessories

Rear ground bar rubber wheels
INCLUDED
The Alfiyo || Small-Sided Soccer Goal || 4x6 (sku number)

White 3mm HTPP braided, knotless square mesh (sku number)

Rear ground bar welded tab wheel kit with replaceable bolt-on solid rubber wheels

Stainless steel, model specific hardware kit and instructions

5 year, industry leading limited warranty
DOWNLOADS
CROSSBAR SOCCER GOALS
To us, durability and lifespan mean everything. That's why Crossbar soccer goals are the highest quality soccer goals in the game. With 4" aluminum pipes, welded end frames, various back bars, and welded net clips, our goals for soccer are proven to stand the test of time. Beyond that, we've even got the option oh wheels on a ton of these bad boys. That means you can take the durability with you; whether it's to the pitch to the left, the stadium to the right, or even the park down the street (kudos to you for having the energy), our goals are built to last. So, if you want to buy portable soccer goals or just want to browse soccer goals for sale, look no further. We are here to help. Oh yeah, and we think social impact is just as important as quality. That's why we exist to not only enhance the game, but to help end poverty. 100% of our profits are used to build schools in developing countries.